Value Oriented, Consulting, Education, Training and Development Company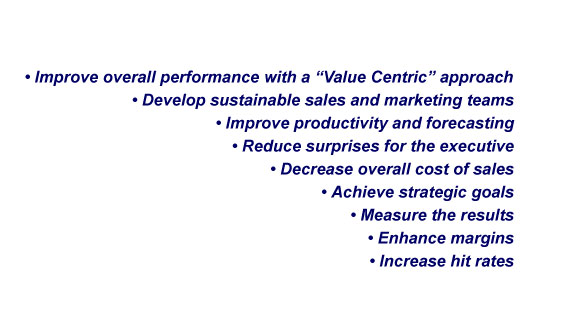 DeerLodge Consulting - High Value Selling - Sales Change Agent
Today
Your competition is constantly getting better; your customers are becoming more demanding and your organizational resources are stretched to the limit. Everything, it seems, is in a constant state of change. Welcome to today's world! Deerlodge Consulting can't stop the change, but working as your sales change agent, we can help you manage it more profitably. That's the value DeerLodge Consulting delivers to you!


What we do!!
DeerLodge Consulting Group helps organizations worldwide to develop their sales and marketing teams and improve their overall performance. This is accomplished through implementation of our customizable training and coaching sessions, client specific "Value Centric" High Value Selling (HVS) programs, sales processes and simplified, but sound reporting systems and structures. When properly implemented, the High Value Selling process results in sustainable improved productivity and forecasting, reduced cost of sales, increased margins, higher hit rates and fewer surprises for the executive, while achieving strategic goals. High Value Selling is a unique offering of DeerLodge Consulting, your sales change agent.
Process + Discipline = Your Success
Our Goal
Is to assist companies in becoming much more Value Centric in everything they do which leads to both top and bottom line improvements, greater customer loyalty and improved team satisfaction and enrichment. Depending on the company our programs are often viewed as "Value Based" cultural change programs, personal development programs and or Sales and Marketing Development /Training programs.